2022 (No. 1)
AHEAD Update
Dear AHEAD Colleagues:
Welcome to the latest issue of the AHEAD Update. As we begin a new year after a series of very difficult ones, we at AHEAD feel an increasing sense of urgency to ensure that the promise of the KAZA Transfrontier Conservation Area is realized for the region's people and wildlife, recognizing that migrations and other wildlife movements are KAZA's lifeblood. We wanted to highlight a new paper, the results of which have important implications for the KAZA Partner States' vision of securing a truly connected, resilient conservation landscape for the benefit of current generations and those to come.
As always, if you would like to post an item in the next Update, please just send it to us – thanks.
Featured Paper
Naidoo R, Beytell P, Brennan A, Kilian W, McCulloch G, Stronza A, Taylor R, Tsholofelo C & Songhurst A (2022) Challenges to Elephant Connectivity from Border Fences in the World's Largest Transfrontier Conservation Area.
Frontiers in Conservation Science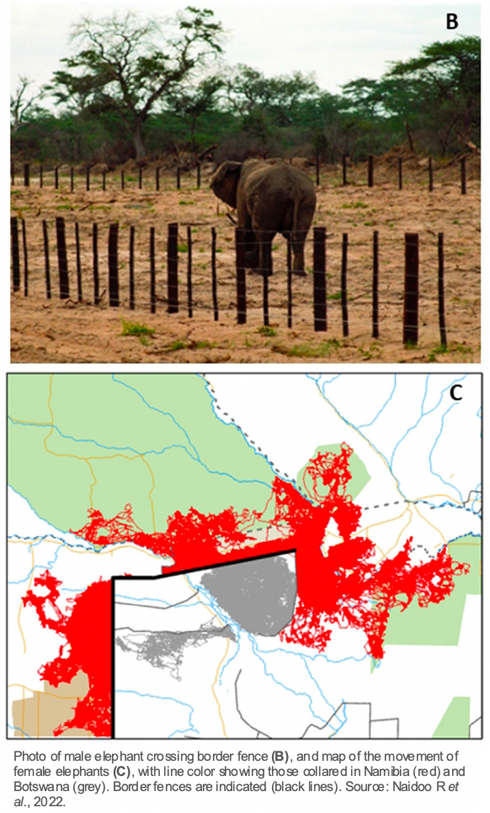 To more effectively protect biodiversity and promote sustainable development, transfrontier conservation areas (TFCAs) aim to enhance wildlife flows across national borders. This is true of the world's largest terrestrial TFCA, the Kavango-Zambezi (KAZA), home to half of Africa's savannah elephants that move across five countries in a mixed-use landscape. The authors used GPS tracking data from >100 collared elephants to evaluate how fences between Namibia and Botswana impact transboundary connectivity in KAZA. For female elephants these fences formed an impenetrable boundary, with no exchange between animals collared in Botswana and those collared in Namibia. Male elephants did cross border fences, although they remained a partial boundary, with 7 of 21 males accounting for most crossings. Results suggest a review of fence alignment and de-commissioning of some fencing separating Namibia and Botswana, combined with increased support for fence-free interventions that reduce wildlife-livestock interactions, should be considered to meet the objectives of KAZA.
More New Resources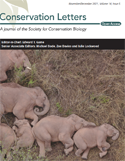 Robson A, et al. (2021) Over 80% of Africa's Savannah Conservation Land is Failing or Deteriorating According to Lions as an Indicator Species.
Conservation Letters
The authors conclude that Africa's current conservation area network is crumbling, complicating proposed strategies to protect additional land. They contend that investing in the effective management of existing conservation areas - potentially through well-structured collaborative management partnerships - should be prioritized urgently.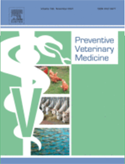 Häsler B, et al. (2021) Cost-Benefit and Feasibility Analysis for Establishing a Foot-and-Mouth Disease Free Zone in Rukwa Region in Tanzania.
Preventive Veterinary Medicine
Analysis suggests a proposed FMD-free zone in Rukwa region is unlikely to be cost-effective for various reasons. Recommendations are discussed, including the option of commodity-based trade to produce FMD-safe deboned beef.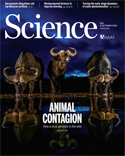 Jolles, A et al. (2021) Endemic Persistence of a Highly Contagious Pathogen: Foot-and-Mouth Disease in its Wildlife Host.
Science
Through a combination of experimental and theoretical approaches, the authors investigate how foot and mouth disease viruses (FMDV) remain endemic in African buffalo, a reservoir for disease in domestic livestock.

Hampson K & Haydon D (2021) Persistent Pathogens and Wildlife Reservoirs.
Science
In a follow-up to Jolles et al., the authors delve further into the role of carriers in the persistence of FMDV in African buffalo. They conclude that new scientific understanding about the persistence of FMDV SAT serotypes is needed, in combination with the adoption of commodity-based trade of beef, to provide practical solutions across the continent.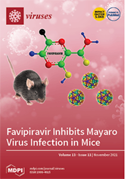 Banda F, et al. (2021) Characterization of Foot-and-Mouth Disease Viruses in Zambia - Implications for the Epidemiology of the Disease in Southern Africa.
Viruses
Describing the recent spread of four different serotypes (O, A, SAT-2 and SAT-3), this study highlights the complex epidemiology of FMD in Zambia and beyond, and reinforces the need for synchronized surveillance and disease control strategies.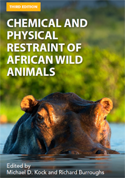 Kock MD & Burroughs R (2022) Chemical and Physical Restraint of African Wild Animals.
IWVS Africa
This third, extensively revised edition is packed with new information on the pathophysiological impacts of capture; drug combinations; capture and care, and telemetry.
Upcoming Meetings

SAVA Wildlife Congress
Hybrid event 10-12 Mar 2022, Pretoria, South Africa
The conference will be a blend of in-person and virtual learning, with focus areas including immobilization, air and other transport, disease and intensive management.

Africa Protected Areas Congress (APAC)
New date 18-23 Jul 2022, Kigali, Rwanda
The inaugural APAC, hosted by the Government of Rwanda, will bring together African leaders, citizens and interest groups to help shape Africa's protected areas agenda to better deliver benefits for people and nature.

Wildlife Disease Association (WDA) Conference
23-29 Jul 2022, Madison, WI, USA
The 70th WDA conference will be an in-person event, with programming centered around the theme "Holistic Solutions for Wildlife Health."

World One Health Congress (WOHC)
Hybrid event 7-11 Nov 2022, Singapore
The 7th WOHC will be a hybrid event catering to in-person and online attendees, with programming centered around the theme "Integrating Science, Policy and Clinical Practice: A One Health Imperative Post-COVID-19."
Again, if you have items for the next AHEAD Update, please just let us know – thanks.
Yours in conservation and development,
Steve & Shirley
Steve Osofsky, DVM
Cornell University, College of Veterinary Medicine
Jay Hyman Professor of Wildlife Health & Health Policy
AHEAD Program Coordinator
s.osofsky@cornell.edu
Shirley Atkinson, MSc
Cornell University, College of Veterinary Medicine
Assistant Director, Wildlife Health & Health Policy
AHEAD Regional Coordinator
s.atkinson@cornell.edu
What is AHEAD?
AHEAD works to create enabling environments that allow different and often competing sectors to literally come to the same table and find collaborative ways forward to address challenges at the interface of wildlife health, livestock health, and human health and livelihoods. We convene stakeholders and provide technical support and resources for projects locally identified as priorities. AHEAD, one of the first applied One Health programs, recognizes the need to look at health, disease, and the environment together, while always taking a given region's socioeconomic, political, and policy context into account.