2021 (No. 3)
AHEAD Update
Dear AHEAD Colleagues:
Welcome to the latest issue of the AHEAD Update. As always, if you would like to post an item in the next Update, please just send it to us – thanks.
In Memoriam
Mr. Sedia Cyril Modise, 1950 – 2021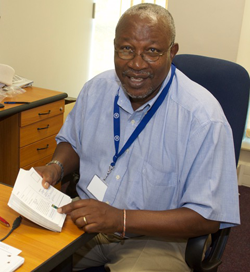 The AHEAD team joins conservationists across the region to mourn the loss of a respected colleague and dear friend, Sedia Modise, who passed away on 29 August 2021. Referred to as a giant of conservation and a champion of TFCAs, Sedia was defined by his passion for his work, patience for process, and commitment to multi-stakeholder engagement and partnerships. Many years ago, Sedia helped set the stage for AHEAD's engagement with the KAZA TFCA, and we remain eternally grateful. His guidance and wisdom also played a critical role in the establishment of KAZA's Animal Health Sub Working Group. He was a man defined by his integrity, innovation, drive and compassion. No stranger to the cross-sectoral challenges that fences represent given his earlier years in Botswana's Department of Wildlife and National Parks, Sedia lent a strong voice to the importance of landscape level connectivity and the need to bring normally opposing sectors around one table to work towards a common end. We, all of us working in the TFCA space, owe him a debt of gratitude and we echo the sentiments of our colleagues in that we hope our work will continue the legacy established by pioneers like Sedia. For more on Sedia's remarkable history, see https://tfcaportal.org/meet-kaza-tfca-champion-sedia-modise.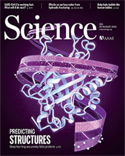 We felt it was important to publish this short note, Piecing Together an African Peace Park, in Science for the 10th anniversary of the KAZA Transfrontier Conservation Area treaty signing. Despite the unfortunate appearance of Type O FMD in Namibia's Zambezi Region as recently reported, the importance of cultivating a more resilient systems approach is only underscored. The parallels between how we learn to manage COVID and the challenges encountered as we work to sustainably address FMD-associated risks are significant, and we can hopefully learn from experience and adapt to pathogens that will quite likely always be with us in one form or another. We hope this heartfelt Letter proves helpful over time, Steve
New Resources

Epstein K, et al. (2021) The Emotional Dimensions of Animal Disease Management: A Political Ecology Perspective for a Time of Heightened Biosecurity.
Frontiers in Human Dynamics
This review draws attention to the previously overlooked emotional aspects of animal disease management by examining three cases of biosecurity at the wildlife/livestock interface (African swine fever in wild boar/domestic pigs, brucellosis in elk/cattle, and pneumonia in bighorn/domestic sheep).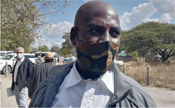 Botswana: P26 Million Donated for Community Development.
The Voice
A recently launched Botswana-FAO-AFD project provides support for human-wildlife conflict mitigation, herding, grazing management, and other activities in northern Botswana. The project will be implemented by Wild Entrust Africa in partnership with the Habu Elephant Development Trust – and complements a CBT pilot project already underway.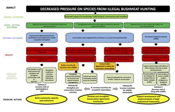 Heermans B, et al. (2021) Husbandry and Herding: A Community-Based Approach to Addressing Illegal Wildlife Trade in Northern Botswana.
Frontiers in Conservation Science
Communities in Botswana's portion of KAZA are economically challenged by international beef trade policy barriers, restricted access to grazing, and high conflict costs from living close to wildlife – some of the key factors identified as drivers of bushmeat hunting in the region. A Herding for Health model could help address these drivers.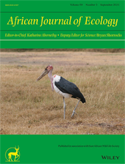 Connolly E, et al. (2021) Coexistence in an African Pastoral Landscape: Evidence that Livestock and Wildlife Temporally Partition Water Resources.
African Journal of Ecology
Using camera traps, this research suggests the practice of corralling livestock overnight to protect them from predation allows wildlife to access shared watering points at alternative times and permits wildlife-livestock coexistence.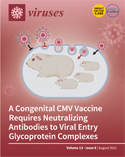 Foglia EA, et al. (2021) Combining Multiple Assays Improves Detection and Serotyping of Foot-and-Mouth Disease Virus. A Practical Example with Field Samples from East Africa.
Viruses
Multiple serotypes and topotypes of foot and mouth disease virus can circulate in endemic areas, posing considerable impacts locally. In this study, the authors describe the performance of a range of diagnostic and typing tools for samples collected in northern Tanzania.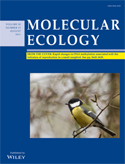 Munsey A, et al. (2021) Phylogeographic Analysis of Foot-and-Mouth Disease Virus Serotype O Dispersal and Associated Drivers in East Africa.
Molecular Ecology
Analysis of genetic sequences and spatiotemporal data from East Africa suggest FMDV serotype O tends to remain circulating in areas of high cattle density, high human population density, and near livestock markets – highlighting the influence of anthropogenic factors on FMDV serotype O spread in the region.
Pozo RA, et al. (2021) Reconciling Livestock Production and Wild Herbivore Conservation: Challenges and Opportunities.
Trends in Ecology and Evolution
A team of collaborators identifies four key socio-ecological challenges underlying conflicts between livestock production and wild herbivore conservation, and suggests holistic approaches to promoting coexistence.
Upcoming Meetings

7th World One Health Congress (WOHC)
Date change 7-11 Nov 2022
Considering ongoing uncertainty surrounding COVID-19, the 7th WOHC will now take place in 2022 in Singapore. The Congress will be a hybrid event catering to in-person and online attendees alike, with programming centered around the theme "Integrating Science, Policy and Clinical Practice: A One Health Imperative Post-COVID-19."
Again, if you have items for the next AHEAD Update, please just let us know – thanks.
Yours in conservation and development,
Steve & Shirley
Steve Osofsky, DVM
Cornell University, College of Veterinary Medicine
Jay Hyman Professor of Wildlife Health & Health Policy
AHEAD Program Coordinator
s.osofsky@cornell.edu
Shirley Atkinson, MSc
Cornell University, College of Veterinary Medicine
Assistant Director, Wildlife Health & Health Policy
AHEAD Regional Coordinator
s.atkinson@cornell.edu
What is AHEAD?
AHEAD works to create enabling environments that allow different and often competing sectors to literally come to the same table and find collaborative ways forward to address challenges at the interface of wildlife health, livestock health, and human health and livelihoods. We convene stakeholders and provide technical support and resources for projects locally identified as priorities. AHEAD, one of the first applied One Health programs, recognizes the need to look at health, disease, and the environment together, while always taking a given region's socioeconomic, political, and policy context into account.