2020 (No. 1) – COVID-19 Special Edition
AHEAD Update
Dear AHEAD Colleagues:
We hope you find this special edition of the AHEAD Update useful, and that you are keeping safe in this unprecedented time.
I wanted to share some perspectives from my colleagues and I related to the pandemic crisis we find ourselves immersed in. I have spent my career trying to think of ways to enhance our species' respect and concern for the rest of life on Earth. Perhaps a tiny, invisible virus will be what actually tips the scale towards a critical mass of global understanding of the fact that our own health is intimately tied to how we treat the natural world. I provided the essay Preventing the Next Pandemic: We Can Make This a 'Never Again' Moment to The Times of India at their invitation, which I very much appreciated, only learning later that it is the largest English language daily in the world - one that reaches audiences we don't necessarily regularly access. In addition, I have provided a link to a podcast interview that gave me more time to delve into some of the nuances related to wildlife as a food source that I could not cover in the 800 word essay.
All my best in these less-than-best times, Steve
Other New Resources
The Wildlife Origins of SARS-COV2 and the Importance of a One Health Lens.
Podcast
Steve Osofsky shares his views on steps we must take to greatly decrease the chances of future pandemics.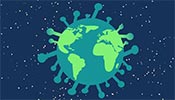 Epidemiologists Have Been Warning of a Coronavirus Outbreak for Years.
Business Insider
The COVID-19 crisis serves as a wake-up call to the fact that there is much we can actually do to prevent pandemics.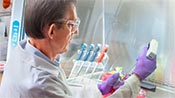 Cornell Experts View Coronavirus via Multidisciplinary Lenses.
Cornell Chronicle
The coronavirus pandemic has impacted lives and institutions around the world in numerous ways, and Cornell faculty members have of course been available to share their expertise.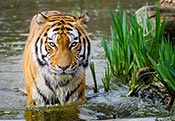 Cornell Helps Diagnose COVID-19 in a Bronx Zoo Tiger.
WCS Newsroom
The Animal Health Diagnostic Center at Cornell University's College of Veterinary Medicine conducted initial COVID-19 testing of samples from a Bronx Zoo tiger. It is believed to be the first known case of an animal infected with SARS-CoV-2 in the U.S. and the first tiger worldwide.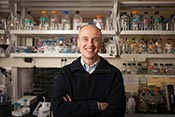 Cornell Experts Discuss State of Pandemic.
Cornell Chronicle
Cornell experts discuss COVID-19's origins and its impact on the global economy. MPH Program Director Dr. Alex Travis states "if COVID-19 teaches us anything, it's that we can't afford not to pay attention to how we interact with the environment."
If you have items for the next AHEAD Update, please just let us know - thanks.
Steve & Shirley
Steve Osofsky, DVM
Cornell University, College of Veterinary Medicine
Jay Hyman Professor of Wildlife Health & Health Policy
AHEAD Program Coordinator
s.osofsky@cornell.edu
Shirley Atkinson, MSc
Cornell University, College of Veterinary Medicine
Assistant Director, Wildlife Health & Health Policy
AHEAD Regional Coordinator
s.atkinson@cornell.edu
What is AHEAD?
AHEAD works to create enabling environments that allow different and often competing sectors to literally come to the same table and find collaborative ways forward to address challenges at the interface of wildlife health, livestock health, and human health and livelihoods. We convene stakeholders and provide technical support and resources for projects locally identified as priorities. AHEAD, one of the first applied One Health programs, recognizes the need to look at health, disease, and the environment together, while always taking a given region's socioeconomic, political, and policy context into account.